Law School Timetable
What is the Timetable for Law School Applications? (It Happens Faster Than You Think!)
Though the deadline for applying to law programs happens in the spring, applying that late in the cycle puts applicants at a serious disadvantage. For best results, applicants should plan to apply in September, one year before they wish to start law school.  If students want to go straight to law school after completing their undergraduate studies, they should start the application process at the very beginning of their senior year. Because most applicants also plan to study for the LSAT for an average of  3-6 months, this means that applicants must start to prepare more than a year in advance of starting law school in order to prepare for and take the LSAT prior to fall applications. It is helpful to meet with a Pre-Law advisor during sophomore year or over the following summer to figure out when you will plan to take the LSAT exam. If you plan to take a gap year before law school (which is both very common and a great opportunity to increase your competitiveness as a candidate), then you would still plan to have everything ready to apply one year before you want to start law school.
See more information on the application timeline.
Pre-Law Diversity Pipeline Programs
Pre-Law Diversity Pipeline Programs are short programs (usually over the summer) that allow students who have not had the opportunity to gain exposure to the law to learn more about the legal profession, law school, and the admissions process. These are usually offered for free or at a very low cost and include an LSAT prep course or other financial resources for applying to law school. Some programs may even be remote, allowing you to search for programs outside of your geographic area. Students in these programs may sit in on a law class, network with attorneys, observe court proceedings, and get assistance with LSAT prep. We highly recommend applying. Some programs only take students in certain stages of their undergraduate study, so it's a good idea to search early to determine when to apply.
Financial Resources
One way law schools offer scholarships is through merit-based awards, which are usually based on Undergraduate GPA and LSAT score. Usually students are automatically considered for these awards when they apply.  The scholarship directory below allows you to search for additional scholarships and fellowships beyond those merit based offers.  These may come from a particular school or an outside organization.
Prospective Law Students still fill out a FAFSA to determine eligibility for Federal Student Aid in addition to any scholarships they may apply for.  For help filling out the FAFSA for law school, please contact the UW Office of Student Financial Aid https://financialaid.wisc.edu/
The best place to start when learning about financing law school is the Accesslex website. Accesslex is a nonprofit organization that helps pre-law students, law students, and attorneys understand and plan for the process of paying for your law school education. They have great webinars to explain the process, a pre-law platform that allows you to learn more about law school admissions, and the opportunity to meet 1:1 with a professional financial pre-law advisor who can help you calculate the cost of law school and make a plan for how to finance it.
Consult the Financing Your Legal Education guide from AccessLex to plan your application budget, including the costs to prepare for and register for the LSAT or GRE, the costs to sign up for the Credential Assembly Service (CAS), the cost of application fees, the cost of sending your Law School Reports (score reports) to schools, and potential costs of traveling to visit law schools. If you have financial need, make a plan ASAP to apply for the LSAC Fee Waiver which will could cover a good portion of these costs. ALWAYS appeal if you are denied, as the first time your fee waiver application is subject to an automated process, but appeals are reviewed by an actual person.
LSAC Fee Waiver for the LSAT & Credential Assembly Service (CAS) – The Law School Admissions Council (The LSAT testmaker and entity that oversees the law school application process) can waive the cost of the LSAT, Credential Assembly service, Law School Reports, and access to LSAT Prep Plus for practice exams. We recommend that applicants with financial need apply for the fee waiver and appeal if they are denied.
Acceslex.org – AccessLex is a Nonprofit dedicated to educating pre-law students, law students, and attorneys about financing law school and repaying student loans.  All of their resources are free including 1:1 financial advising, webinars, calculators, tools for selecting law schools, a scholarship database, and a diversity program database.
Scholarship Directory – A list of scholarships for prospective law students.
Scholarship Directory FAQs – Learn more about applying for law school scholarships here.
Candidate Referral Service – Law school applicants can elect to allow law schools to search for them based on a number of criteria such as race or ethnicity, LSAT score, and GPA.  This allows law schools to contact you with invitations to apply which may include an application fee waiver for that school. It can be one way to cut down on application fee costs.  You may also reach out to a law school directly through a law fair or meeting with admissions to find out if an application fee waiver is available.
FAFSA – Each year, the FAFSA opens on Oct. 1. File your FAFSA as close to Oct. 1 as possible to improve your chances of qualifying for the most grant, scholarship and work-study aid.
Federal Student Aid: The Federal Student Aid has launched a website with tools to help students and graduates through the financial aid process.
UW Office of Student Financial Aid https://financialaid.wisc.edu/
Diversity Statement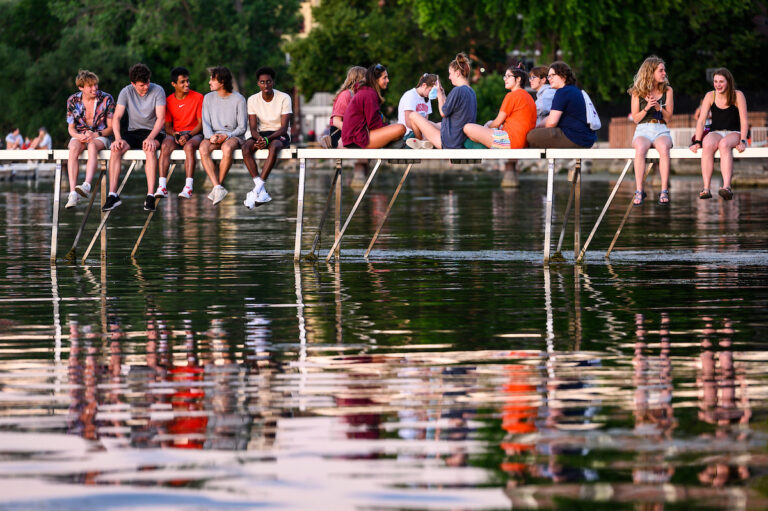 A "diversity statement" is a common type of optional essay that encourages applicants to reflect on any personal diversity that they may contribute if selected as a member of the incoming class. The most important thing to realize is that "diversity" is interpreted broadly by law school admissions offices and is not limited to race or ethnicity. Diversity includes any element of your identity, circumstances, or experiences that you believe may give you a diverse perspective from fellow classmates or a different lens through which you view the world. Relevant types of diversity may include (but are not limited to) race, ethnicity, socioeconomic status, religious identification, sexual orientation, disability, military experience, single parenting, nontraditional age, underrepresented major (e.g., STEM majors), or first-generation student status.
It is not, however, sufficient to merely identify a type of diversity. You should go one step further and articulate (1) how that diversity has impacted you personally and (2) why it may give you a unique perspective that enriches the law school class. It is not easy to articulate why your diversity matters, so it may take significant time to prepare a solid first draft. If you don't feel that you have a meaningful type of diversity, then don't submit a diversity statement. More importantly, don't stress about not submitting a diversity statement! It is truly an optional statement and you will not be penalized for choosing not to submit one.
Advisors at the Center for Pre-Law Advising are available to help you with your diversity statement in a Pre-Law advising appointment.
LSAT Prep
The average student spends 3-6 months studying for the LSAT 10-15 hours per week (for a total of 180 hours). There are many LSAT prep options out there, ranging from free resources to the very expensive. Pre-Law students who participate in Pre-Law Diversity Pipeline Programs can sometimes have all or part of their LSAT prep costs covered, so it is wise to look into applying for those programs, which usually take place in the summer. It is also a great idea to apply for the LSAC fee waiver for the cost of taking the LSAT, and to appeal the decision if you are denied the first time. We have listed a short list of LSAT prep resources here, but additional information and FAQs about the LSAT can be found on our LSAT webpage.
Student Organizations
Student organizations may be one component of your campus involvement. It is important to know that joining a pre-law organization is not something required to prepare for law school, but it may provide a sense of community for others going through the same process. Here are links to student organizations that may be of particular interest, but a full list of UW student organizations (including additional pre-law organizations) can be found at win.wisc.edu.
Starting a new pre-law organization? The advisors at the Center for Pre-Law Advising would love to meet with you to find out how we can be the most supportive to your organization and can refer students your way.